Smoker's Lounge
Smoke a shisha in Saalbach-Hinterglemm
For your cigarette in between times, you won't have to step outside the door. And you won't even have to go into a cramped smoking room. For your little smoke break we have an elegant and spacious smoker's lounge available for your use and separated by a glass partition from the lobby. It's the ideal atmosphere for smoking pleasure of all kinds.
Conviviality with the shisha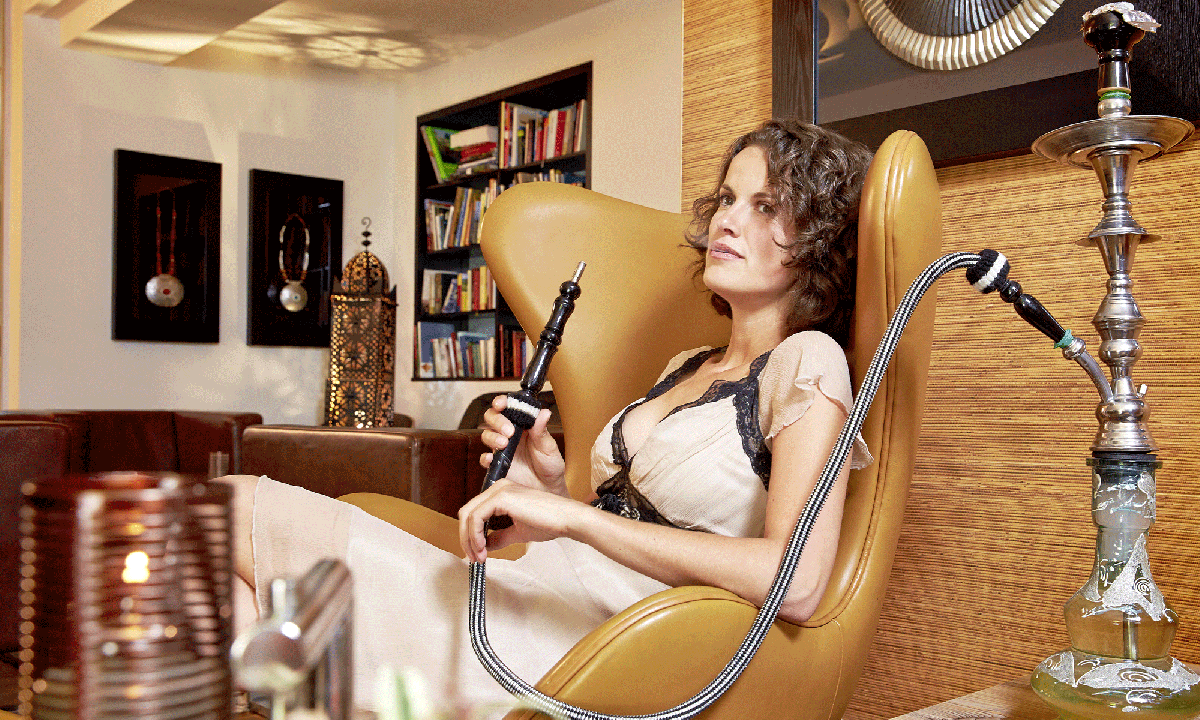 Have you ever tried a shisha? In the Orient, it is a widespread ritual to smoke a shisha together. It's a ritual that helps you decelerate. Even the plugging of the shisha takes a little time. Simply sit back and relax together and smoke the "pipe of peace" - it's sociable and convivial and the perfect counterweight to our non-stop, hectic routine. Maybe that's the reason why shisha lounges are popping up everywhere and are popular amongst the younger generation.
Tobacco with mango and basil
More often than not, tobacco is flavoured, for example by adding aromas of honey and dried fruits. The flavours range from apple, double mango, rose, cherry and basil, through to capuccino. The smoke goes through the water – a small part of the pollutants are held back in the water.
We would be happy to show you our shishas and to introduce you to the pleasures of the shisha. That oriental feeling in Saalbach-Hinterglemm.