Vegan Cuisine and More on a Holiday in Austria ...
You're vegan and don't want to be bored with the cuisine on your holiday in Austria? Then let us pamper you with fantastic, creative and exotic vegan cuisine in the 4*S Hotel Alpen-Karawanserai in the Kitzbühl Alps! Experience the vegan variety of "Orient meets modern Alps".
In order for us to pamper you with 100% vegan cuisine, please inform us at the time of reservation that you would like a vegan vacation. 
Vegan Vacation in the Hotel Alpen-Karawanserai in Austria
Our vegan products at the breakfast buffet are marked with a green dot. Discover oriental specialties that will sweeten your vegan vacation in Saalbach-Hinterglemm:
Hummus (oriental specialty made from puréed chick peas or fava beans, sesame puree, olive oil, lemon juice, garlic, cumin)
Techina (Israeli sesame purée)
Babaganoush (oriental appetizer made from eggplant - it's addictive)
Avocado spread and other vegan spreads
Grilled anti-pasti for breakfast
Vegan cheese and sausage
Lots of fresh fruit
Large selection of breads
Marmalades without gelatine
Soya milk and fresh fruit juice
Wellness snacks in the afternoon: vegan soups, various fruit and vegetable salads & 1 main course
In the afternoon: sweet vegan temptation and lots of vitamins
5-course gourmet meal in the evening with salad, anti-pasti buffet with vegan selections, vegan soup and appetizer plate, vegan main course, dessert and fruit buffet
A gluten-free, lactose-free or vegetarian vacation is also possible in our 4*S Hotel in the Salzburger Land region. We take your allergies, food intolerances or diets into account.
More lightness with Metabolic Balance® in Saalbach Hinterglemm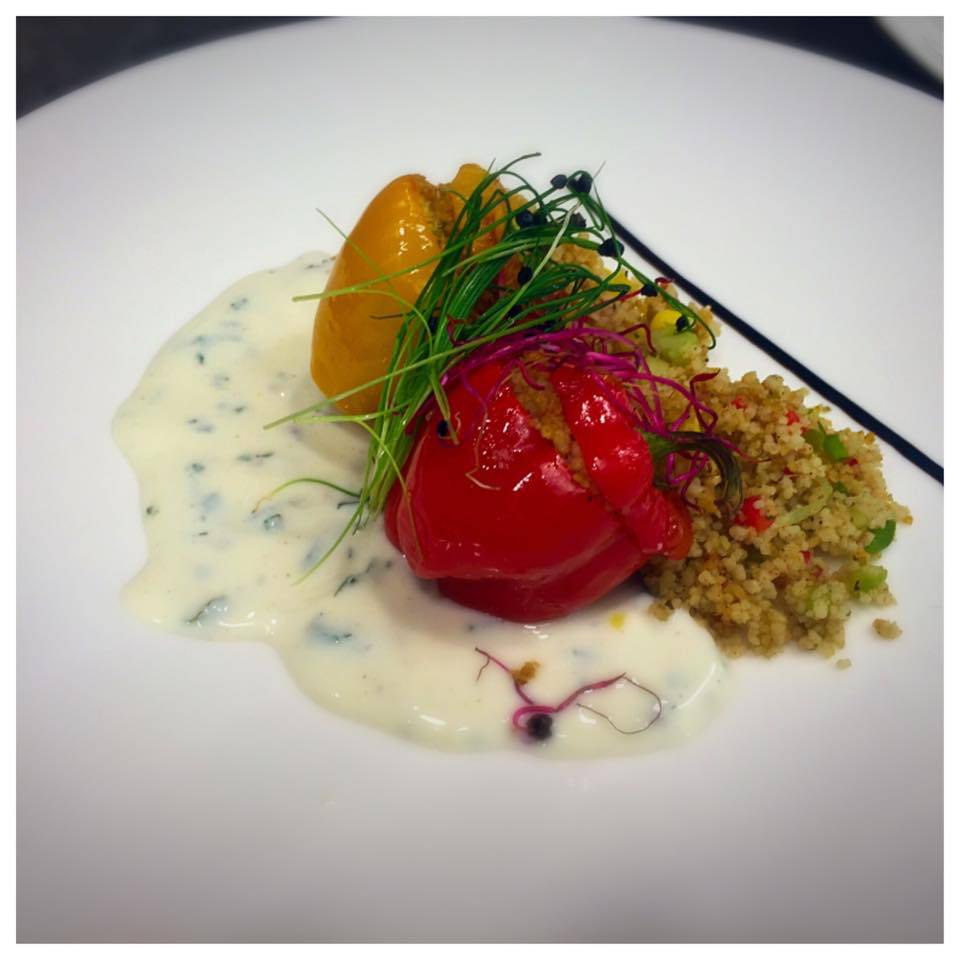 It's easy to achieve lightness in the Alpen-Karawanserei and to let go of everything that's weighing you down. Even if it's pounds you want to lose, then you're in the right place. In our gourmet cuisine we cook meals that are suited to your individual needs - delicious as usual and with an exotic and oriental touch: Metabolic Balance® nutrition is the magic word. Be pampered while enjoying a change in your metabolism instead of suffering through a diet of self-denial. 
Dr. Birgit Lassnig accompanies you to your ideal weight and holistic health with the Metabolic Balance® program in the Hotel Alpen-Karawanserai in Austria. Develop more mindfulness for your nutrition, your body and your self: with pleasure, zest for life and delightful surprises ...