Alpen-Karawanserai: 4-star Superior Spa Resort in Saalbach-Hinterglemm
Wonderful world of wellness and well-being
At our multi award-winning 4-star hotel, the Alpen-Karawanserai in Hinterglemm, the timeless beauty of classic design is united with the warmth and magic of the Orient.

We have created a refuge, our oasis in the mountains, in the world-famous ski resort of Saalbach-Hinterglemm, in which nothing else matters other than that you feel great.  A holiday can hardly be more relaxing and soothing than here at the Alpen-Karawanserai wellness hotel in the state of Salzburg.
Highlights in the 4-Star S Time Design Hotel Alpen-Karawanserai
Wellness with an oriental feeling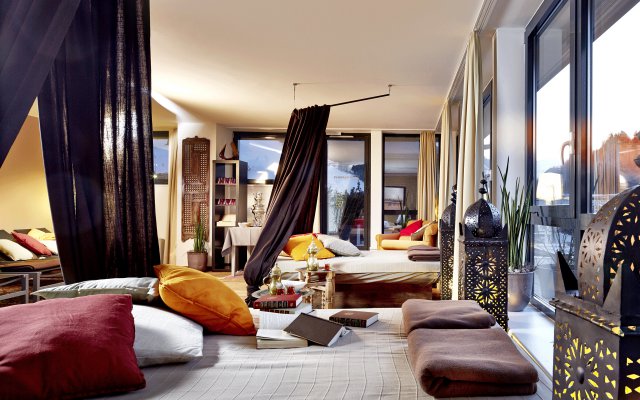 Don't worry about a thing, simply immerse yourself in relaxation. Experience tranquility and relaxation on an orientally inspired wellness holiday in the 4-star superior Wellness Hotel Alpen-Karawanserei in Saalbach-Hinterglemm in Austria.
Culinary arts & pleasure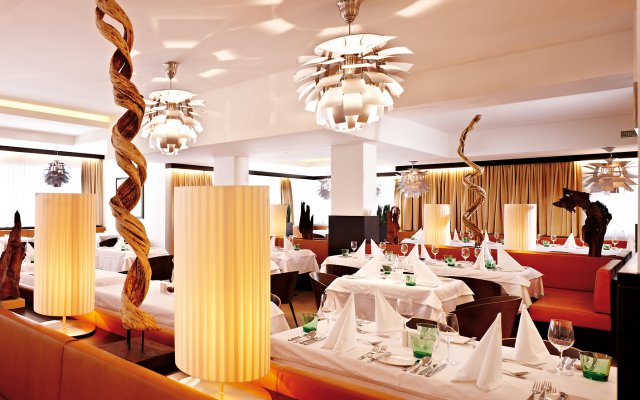 The culinary encounter of the Occident and Orient is lived in the gourmet hotel Alpen-Karawanserai. We take your taste buds on a culinary trip with a combination of fresh ingredients from the region and the feinest spices...
Winter in Saalbach Hinterglemm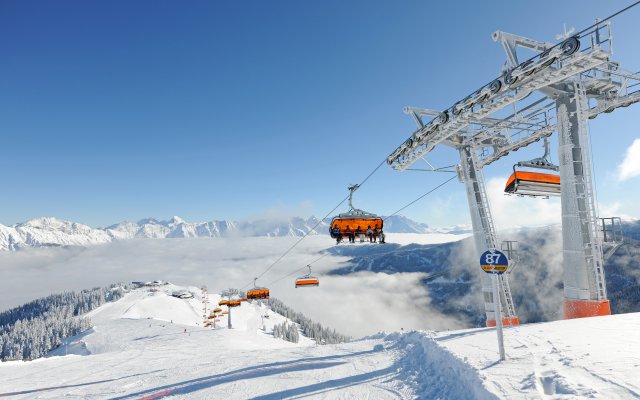 Saalbach Hinterglemm is an eldorado for all ski fans. You are at the lift that brings you to the gigantic ski circus Saalbach Hinterglemm Leogang Fieberbrunn in just a few steps from the hotel.
Summer in the Salzburger Land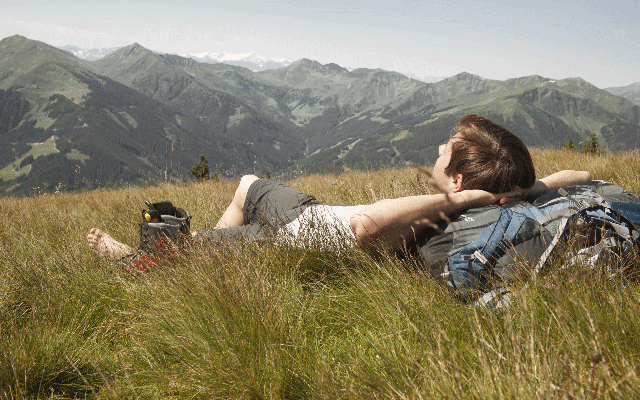 The unique mountain landscape of the Kitzbühl Alps surrounding the Time Design Hotel Alpen-Karawanserai allow you fantastic experiences in any season. A true adventure for active holiday makers.
Find out more about the Wellness Hotel Alpen-Karawanserai in Saalbach Hinterglemm
Live your uniqueness in the 4**** Superior Time Design Hotel in Saalbach Hinterglemm
There is enough room for your individuality in the relaxed atmosphere of the 4-star S Hotel Alpen-Karawanserai in Saalbach Hinterglemm. Singles, pairs and groups of friends will feel that they are in good hands in our Time Design Hotel.
Feel free to feel good! Enter our oasis of wellbeing and experience a holiday in the 4-star Superior Design and Spa Hotel Alpen-Karawanserai in Saalbach Hinterglemm.
Book online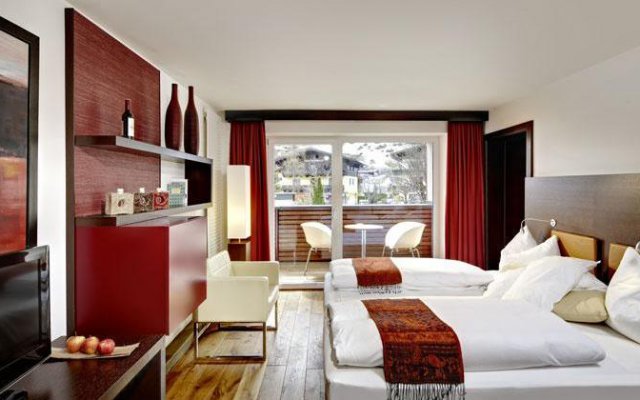 Enquire here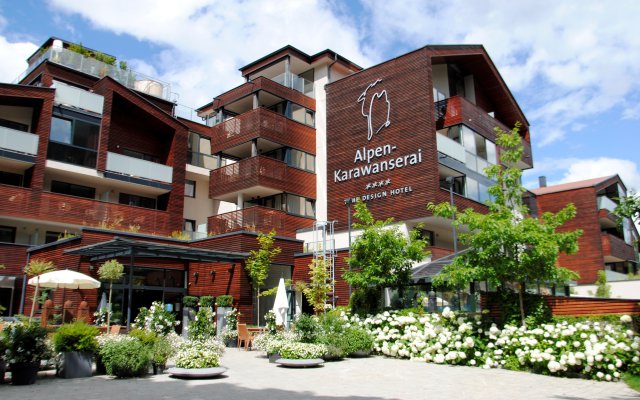 Offers