Alpen-Karawanserai: 4-star Superior Spa Resort in Saalbach-Hinterglemm
Wonderful world of SPA and skiing.
our award-winning 4-star hotel, the Alpen-Karawanserai in Hinterglemm, the timeless beauty of classic modern design with the magic of an oriental SPA.

We have created a refuge, our oasis in the mountains, in the world-famous ski resort of Saalbach-Hinterglemm. A holiday can hardly be more relaxing and soothing than here at the Alpen-Karawanserai Spa hotel in the centre of Hinterglemm
6 reasons why you should visit our design hotel in Saalbach Hinterglemm
DAILY ARRIVAL and not as usual only from Saturday to Saturday
Unique concept and architecture
Homemade soaps and body-oils for massages
Casual atmosphere throughout the hotel "we are different and that's a good thing"
LARGEST WELLNESS Oasis in Saalbach Hinterglemm
Snow-safe with 1100 snow machines
Highlights in the 4-Star S Time Design Hotel Alpen-Karawanserai
Spa with an oriental touch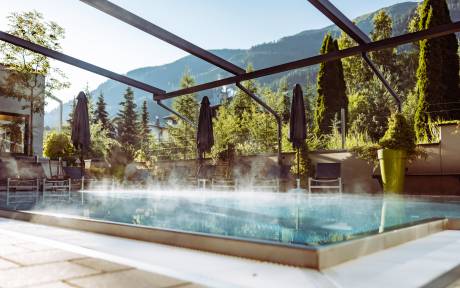 Don't worry about a thing, simply immerse yourself in relaxation. Experience tranquility and relaxation on an orientally inspired wellness & SPA holiday in the 4-star superior Wellness Hotel Alpen-Karawanserei in Saalbach Hinterglemm in Austria.
Culinary arts & pleasure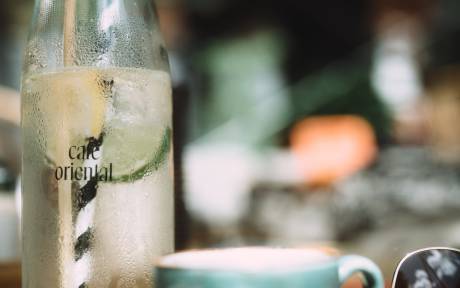 The culinary encounter of the Occident and Orient is lived with in the large english breakfast buffet, the cosy huts on the ski slopes and the nice restaurants in the village.
Winter & Summer Saalbach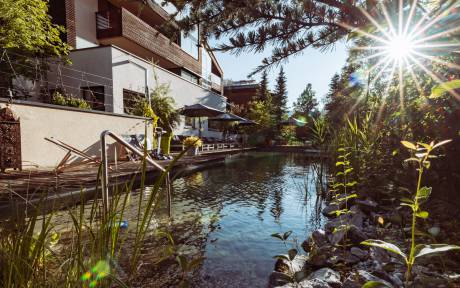 The Skicircus of Saalbach Hinterglemm Leogang Fieberbrunn is the mekka for all ski & bike fans. The location of our hotel is on the higher part of the Skicircus in the center of Hinterglemm, just between the Reiterkogel cablecar and the Bergfied lift.
Cafè Oriental with Boho Chic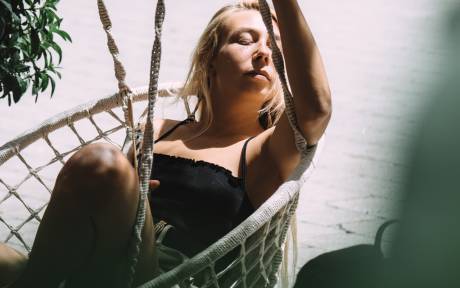 Chill, Relax at the Cafe Oriental FOLLOW US ON INSTAGRAM

- Boho Chic instead Alpine Chic
- Signature Drinks & Lemonade
- Snackification with Falafel, Humus & Co.
- homemade icecream


Live your uniqueness in the 4**** Superior Time Design Hotel in Saalbach Hinterglemm
There is enough room for your individuality in the relaxed atmosphere of the 4-star S Hotel Alpen-Karawanserai in Saalbach Hinterglemm. Singles, pairs and groups of friends will feel that they are in good hands in our Time Design Hotel.
Feel free to feel good! Enter our oasis of wellbeing and experience a holiday in the 4-star Superior Design and Spa Hotel Alpen-Karawanserai in Saalbach Hinterglemm.
Book online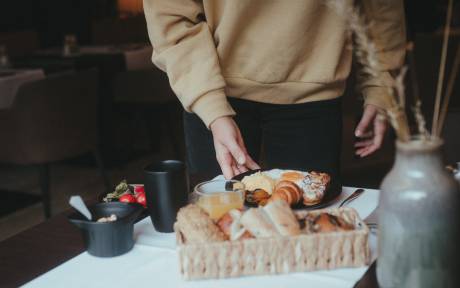 Enquire here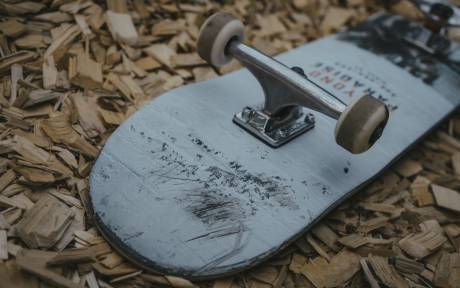 Offers