1001 Nights at the Alpen-Karawanserai
Here in the Alpen-Karawanserai, where the design and the ambiance builds a bridge between the Orient and Occident, comfort, beauty, pleasure and relaxation awaits you. But beware: a dream vacation with oriental flair in the Alpen-Karawanserai can make you addictive. Bookings for more than 1001 nights are unfortunately not possible.
Oriental flair in our rooms & suites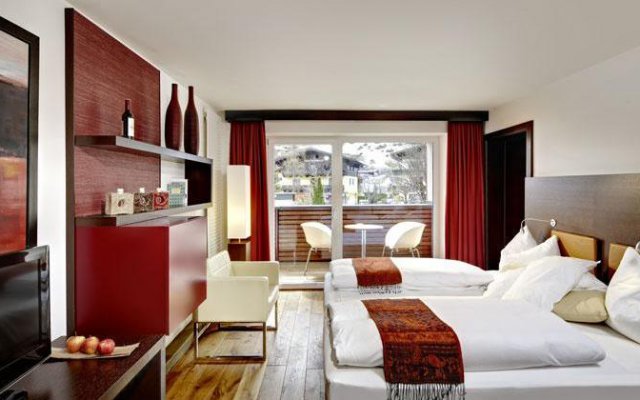 Harmonious colors - brown, beige, red - create a warm atmosphere in our rooms and suites. Timeless-elegant, stylish-modern is the decor. Here and there a touch of Orient. Deep sleeper beds for a wonderful night's rest. Black out curtains for long sleepers. Pillow à la carte ... A soap whose smell you'll love. Mountains close within reach. Wellness bag with slippers & cuddly bathrobe for "immediate relaxation".
Large window fronts connecting the interior with the exterior. The mountainview makes them appear even closeer. Illuminated slopes in the evening give the mountains a magical touch. A fabulous retreat that inspires. Bath or raindance shower, separate living and sleeping area, balcony or winter garden, divan and (gel) fireplace make the small difference in our rooms & suites.
» Look around and choose your favorite
inclusives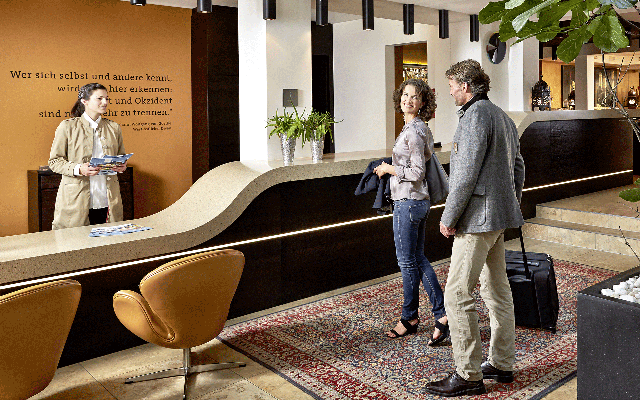 Holiday in autumn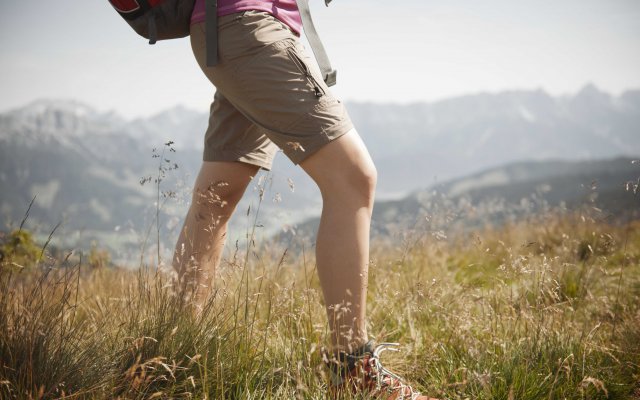 Holiday in winter