Body and energy treatments
Find your balance. Feel the here and now. Wellness in Austria.
At the Alpen-Karawanserai you are in a very special place, a place where everything that surrounds you promotes your relaxation and your well-being. Thanks to the exclusive treatments at the Amber Spa, you can accelerate the winding down process. Experience wellness of a very special kind, right in the middle of Saalbach-Hinterglemm.
Enjoy your wellness timeout. Allowed yourself to be seduced and taken on a dream journey. Allow yourself to slip into the feeling of well-being at the Alpen-Karawanserai spa hotel in Saalbach-Hinterglemm: Wellness holiday with oriental flair.
| | | | |
| --- | --- | --- | --- |
|   |  FIND TRANQUILITY |   |  REDEFINE TIME |
|   |   |   |   |
|   |  SOAK UP ENERGY |   |  EXPERIENCE MYSTICISM |
Sense it. Be touched.
Wellness at the Alpen-Karawanserai combines techniques from the West with the wisdom of the East. Ancient knowledge with new treatments. Beauty treatments with energy treatments. Our Amber Spa is your kingdom of individual holistic well-being, health and beauty.
Classic massages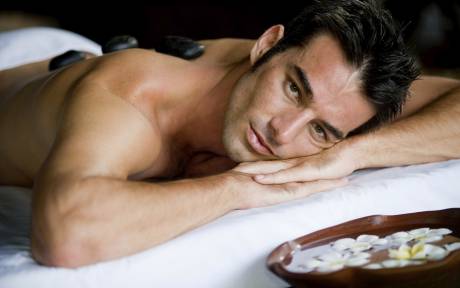 Massages for body, soul an mind, anti-stress massage, cranio-sacral balancing, lymphatic drainage and more with your favourite oil.
Body treatments & care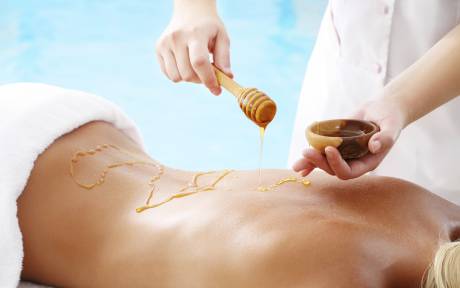 Herbal baths, body packs on the warm water bed, body forming with wrapping, peeling, energetic points treatment, dream journeys in the Blue Box.
Energy treatments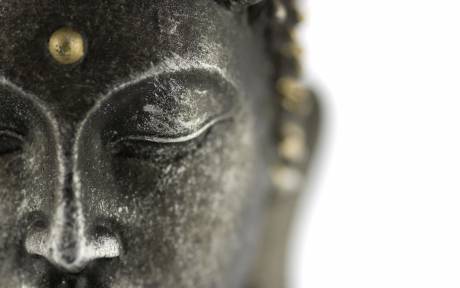 Enjoy for example energetic Chakra treatments, hot stone massage, Tibetan massage and soothing acupressure with rose fragrance ...
Time for two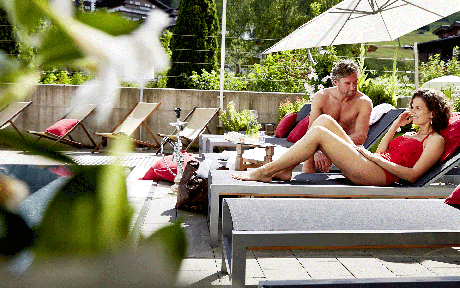 A treat for two with sauna, massages, baths and treatments. Enjoy pure relaxation together in our luxurious Private Spa …
Wellness Packages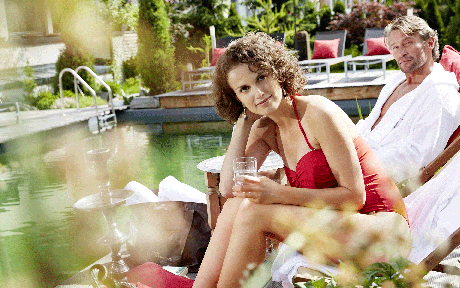 Relax and enjoy Austria with the magical treatments at our Amber Spa for body, soul and mind.
Beauty treatments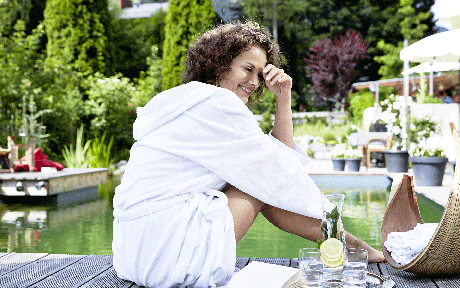 We will pamper you from head to toe with classic beauty treatments, manicure, pedicure microdermabrasion & more.